William Thomas Leier's Certificate of Death
Last update 11/3/2018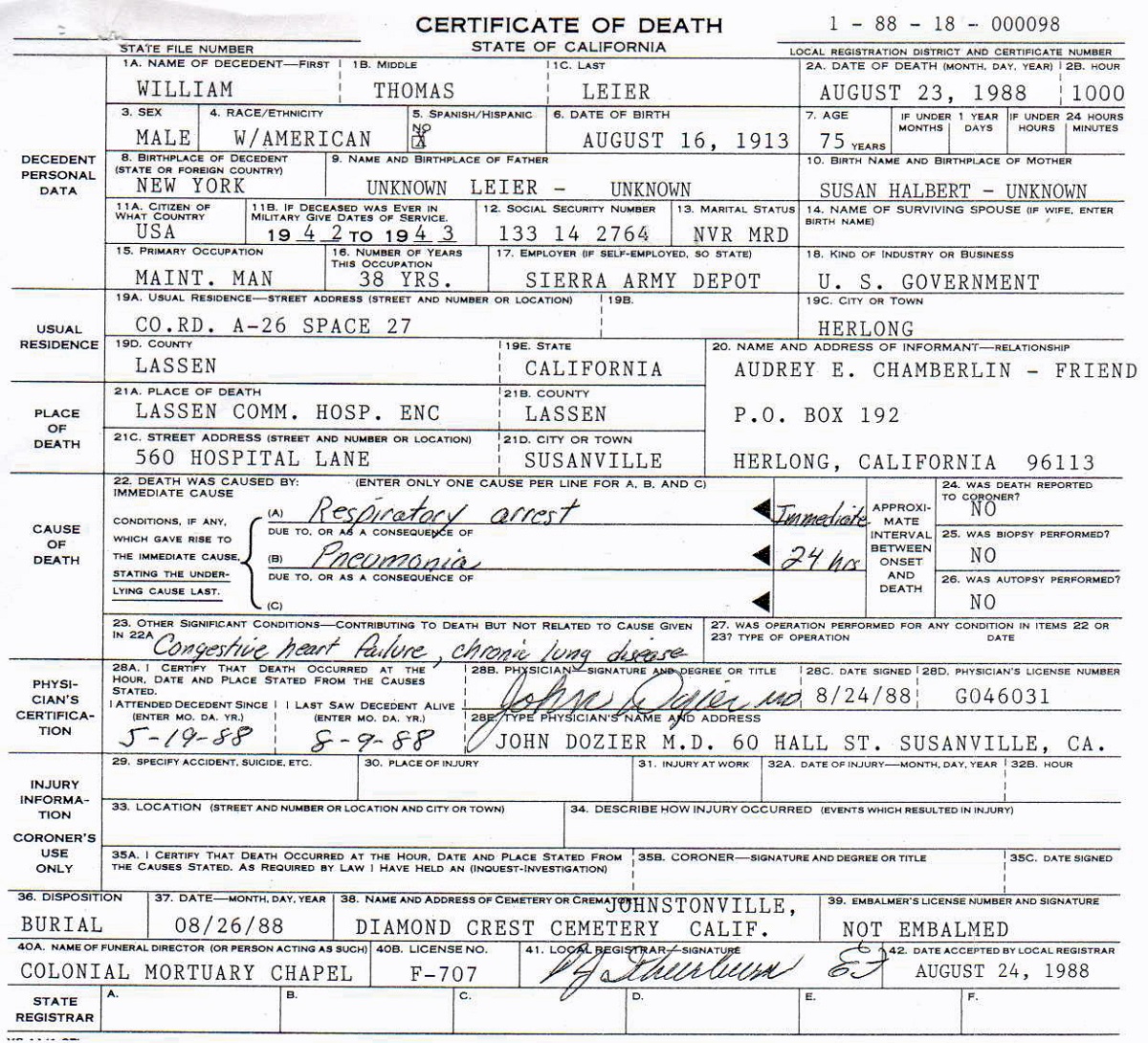 ---

Name: William Thomas Leier

Date of death: August 23, 1988

Age: 75 years

Usual residence: Co. Rd A-26, Space 27, Herlong, California

Marital status: Never Married

Occupation: Maint. Man

Number of years this occupation: 38 years

Employer: Sierra Army Depot

Kind of Industry or Business: U. S. Government

Date of birth: August 16, 1913

Birthplace: New York

Father's name: Unknown Leier; Father's birthplace: Unknown

Mother's name: Susan Halbert; Mother's birthplace: Unknown

Dates of Military Service: 1942 to 1943

Place of death: Lassen Community Hospital, 560 Hospital Lane, Susanville, California

Informant: Audrey E. Chamberlin (Friend), P.O. Box 192, Herlong, California

Cause of death: Respitory arrest; Pneumonia; Secondary: Congestive heart failure, chronic lung disease

Time from attack until death: 24 hours; However, Dr. Dozier, the Susanville doctor, notes that he attended to Bill from May 19 through August 9.

Cemetery: Diamond Crest Cemetery, Johnstonville, California

Date of burial: August 26, 1988

Funeral director: Colonial Mortuary Chapel


---
Bill's address is that of his trailer park. Audrey Chamberlain was the manager of the trailer park.

To go directly to his "Cause of Death" page, click here.


---
Back to the Top!
---

Additional documents below:

Note discrepency between the document above and below: Name of mother is MARY E. KNUDSEN instead of SUSAN HALBERT.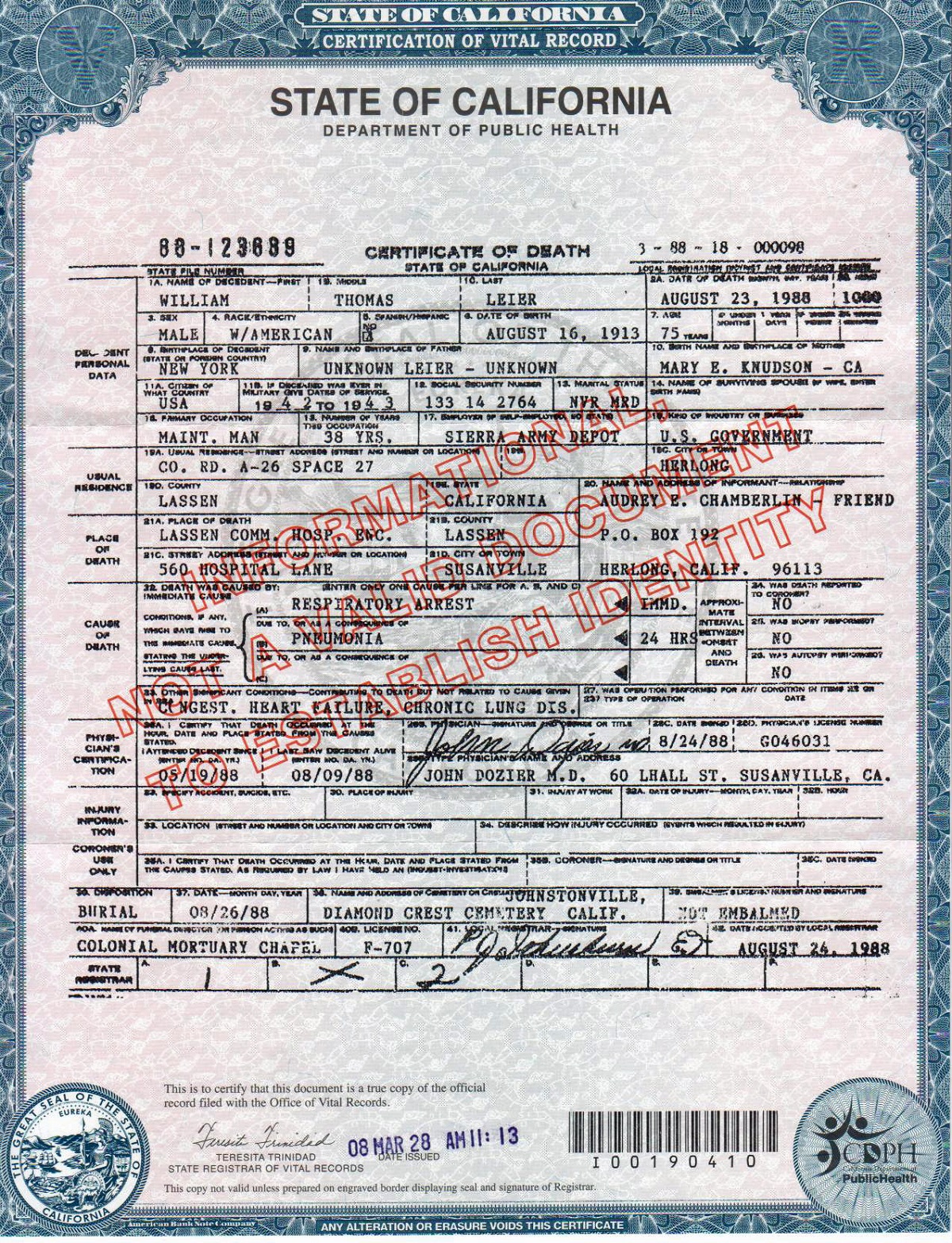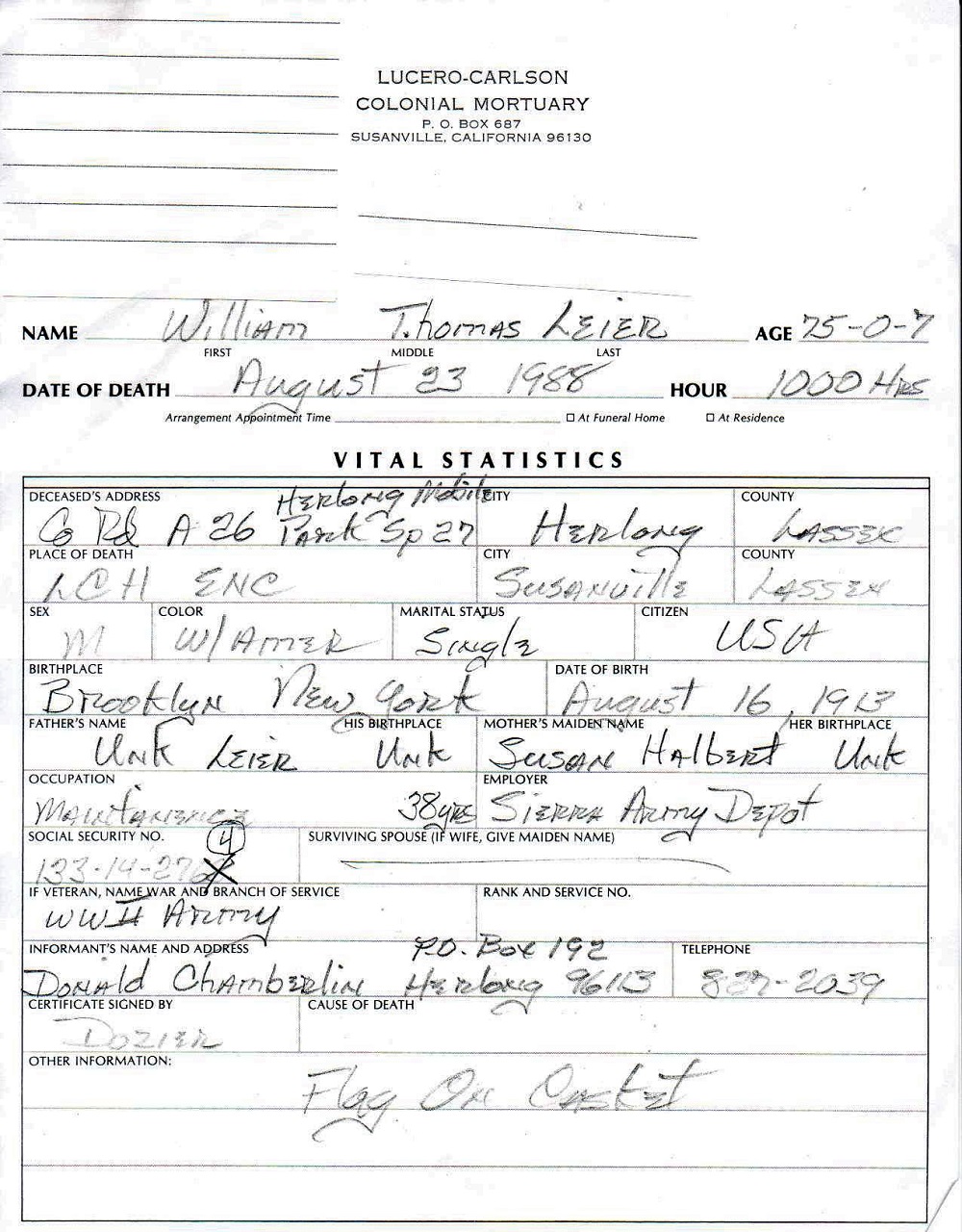 Back to the Top!
---

---
LEIER/NOWASKY FAMILY HISTORY