Home
---
Leier Family Chart
----------
Nowasky Family Chart
---
Leier Family History
----------
Nowasky Family History
---
Children of Charles
& Louise Nowasky
---
Children of Lawrence
& Amelia Leier
----------
Louisa & Ciro
----------
Louisa's Letters
---
Cemeteries
---
Causes of Death
---
Photos
---
Documents
---
Brooklyn Map
---
Email Me
LEIER/NOWASKY FAMILY WEBPAGE
Last update 8/4/2021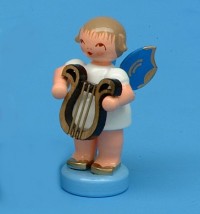 Webpage Administrator: Larry Lanzaro



This webpage presents a short history of the Leier-Nowasky families, derived from birth, marriage, and death certificates, census records, and cemetery documents, and from oral histories told to me by my father, Eugene Lanzaro (1913-2000) Uncle Lawrence Lanzaro (1907-1994), and Cousin Maureen, the granddaughter of Mettie Leier Kazalski. Here you will hear our ancestors say "Remember us! We were here. We were real."

The Leiers and Nowaskys are connected through the marriage of Lawrence Leier (1862-1899) and Amelia Nowasky (1865-1931).

My Leier/Nowasky Lineage: My father, Eugene Lanzaro, was the son of Louisa Leier (1884-1920). Louisa was the daughter of Lawrence and Amelia. According to the US Census Bureau, over 46 million Americans have German roots.

The two families share similar names that can lead to a lot of confusion when trying to determine who is who. We have Amelia Nowasky and Amelia "Mettie" Leier (mother and daughter); Bertha Leier and Bertha Nowasky (both nicknamed "Birdie"); Albert Leier and Albert Kuntze (husband of Bertha Nowasky); Dorothy Leier and Dorothy Kazalski; Louise Pubanz and Louisa Leier (grandmother and granddaughter); William Leier, his son William, and William Kuntze (son of Albert and Bertha); and then there is Charles Leier and the three Charles Nowaskys.

Click on the links in the panel on the left to learn more.

It is my hope that this webpage will be used to share my information with other family members and to encourage them to share with me any information they may have. Please feel free to contact me by clicking on the "Email Me" link (larrylanzaro@gmail.com). You may also contact me by phone: 732-642-0382.


In April 2015, I made extensive additions to the website, primarily regarding the origins of the Leier and Nowasky families in Germany. Most of the information came from Tom Peters, a genealogist with extensive expertise in German research.





---
Privacy Statement
---
---

---
LEIER/NOWASKY FAMILY WEBPAGE