The Lutheran All Faiths Cemetery Map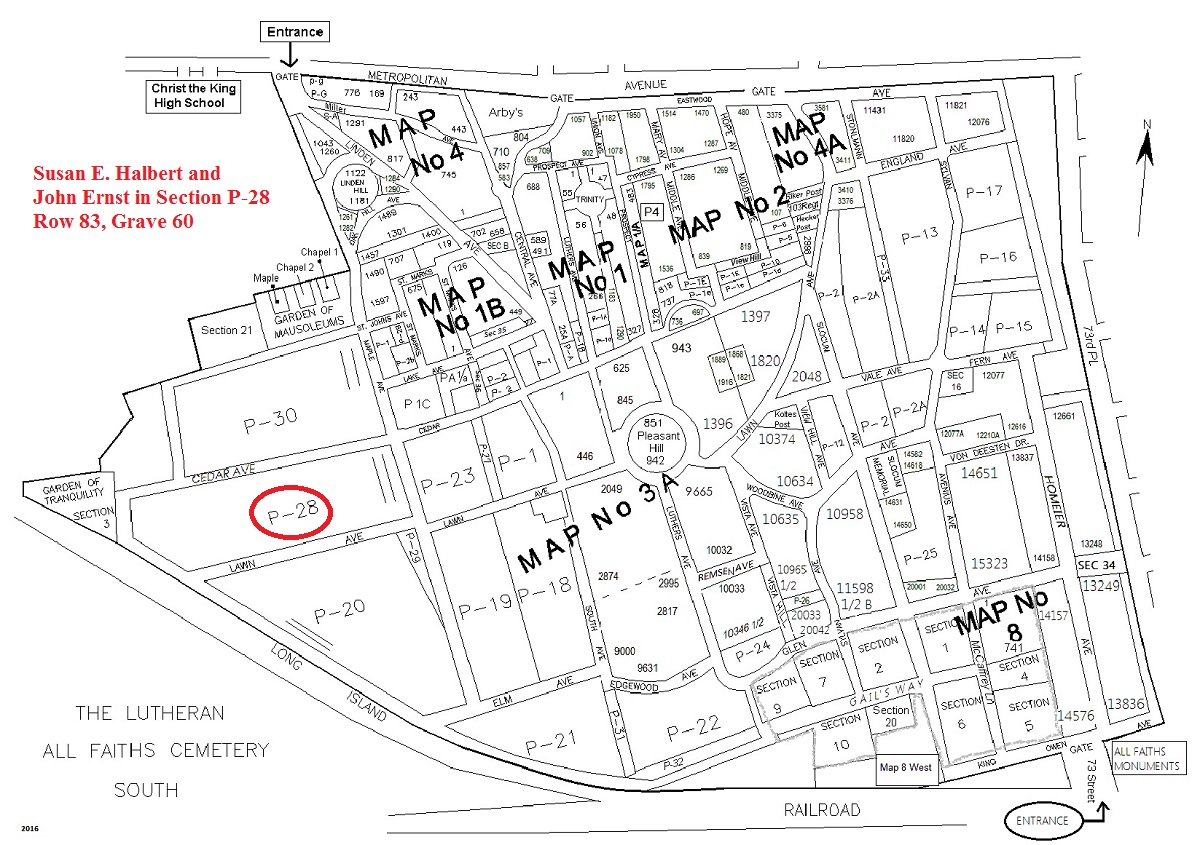 Photo courtesy allfaithscemetery.org







Susan Halbert was the grandniece of Nathaniel Currier of Currier & Ives fame. She was born in Brooklyn on November 16, 1888, the daughter of Canadian-born Thomas Urban Halbert (1856-1916) and Hannah E. Currier (1859-1924). On her 24th birthday, November 16, 1912, Susan married William Leier. On August 16, 1913, their son, William Thomas Leier, was born.

Unfortunately, the marriage did not last. By June of 1915, the couple had separated. William moved back home with his mother, Amelia, while Susan took baby William and moved back with her parents, Thomas and Hannah Halbert, who were living at 97 Remington Avenue in Jamaica, Queens. At the time, Susan was pregnant with their second child, and on August 19, 1915, Dorothy Leier was born. William and Susan officially divorced on August 23, 1922.

On December 18, 1924, Susan remarried, to John Ernst. They lived in Queens, and later at 125 Avenue U in Brooklyn. By 1930, 14-year-old Dorothy was living with her mother and step-father and step-sister Arline Ernst in Queens. Young William Thomas was an inmate at the Herriman Farm School in Monsey, NY, about 40 miles northwest of Queens.

Nearly everything I know about the children comes from information provided by Jo Ann Moffat, Arline Ernst's daughter-in-law. John Ernst was born in Middle Village on Long Island, New York on February 12, 1892. He worked for the New York City Board of Transportation. He stood 5' 4" and weighed about 140 pounds, with blue eyes and black hair and a light complexion, and he wore eyeglasses. He was only 52 when he died of Chronic Cardiovascular Renal Disease at Greenpoint Hospital in Brooklyn on December 15, 1944. Susan died at the Creedmore State Hospital in November of 1963. She was 74 years old. John and Susan are buried together at Lutheran All Faiths Cemetery.




A volunteer at Findagrave.com, Lisa F., looked for their grave but found it unmarked.
She says it is just to the right of the two sunken markers in the forefront of this photo.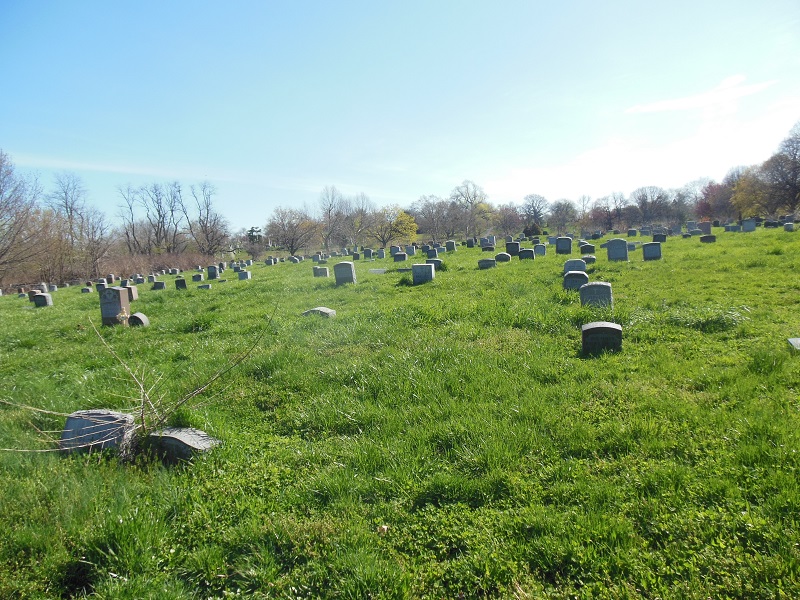 ---

---
LEIER/NOWASKY FAMILY HISTORY