Saint Stephen Cemetery Graves of
Ruth and Paul Martasian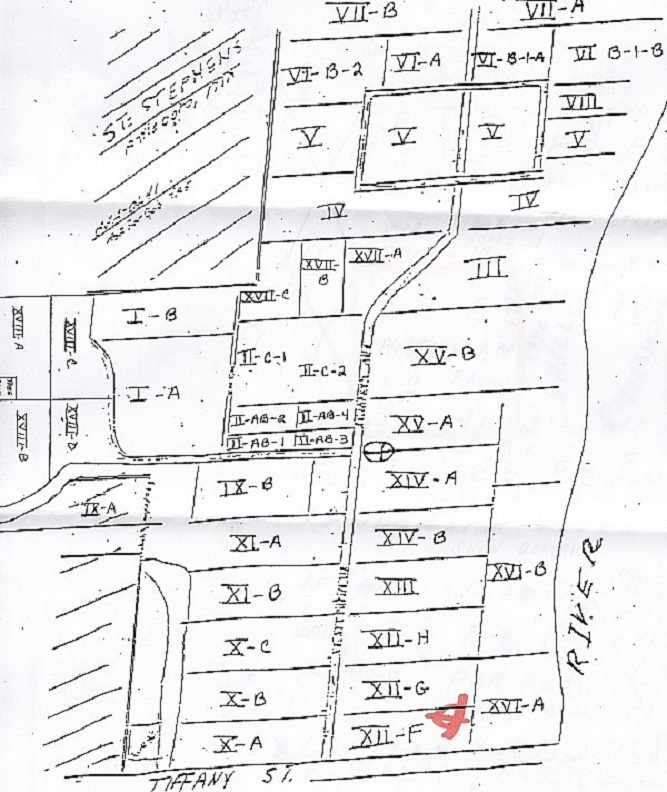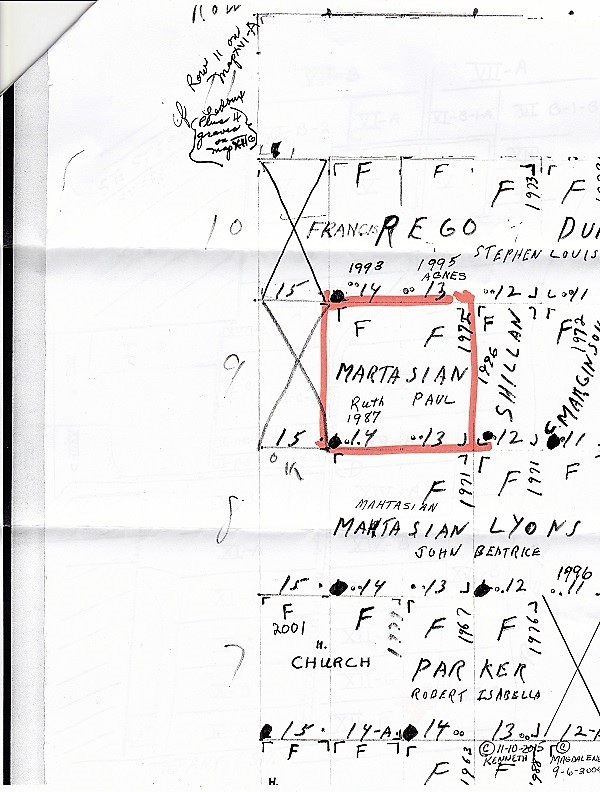 Section XII-F, Row 9, Graves 13 & 14.



Maps courtesy Joan from the cemetery office.




Sometime around 1953, when she was about 44 years old, Ruth Evelyn Hunter, the daughter of Bertha Leier (189-1941) and Laurence B. Hunter (1896-1973), married Paul G. Martasian, a reporter and writer for several local newspapers and radio stations. Paul was also a writer for the Audubon Societies of Massachusetts, Rhode Island and New Hampshire. In 1968, he was named assistant public affairs officer at the Atlantic Fleet Command of Naval construction battalions. They lived in Providence, Rhode Island, located about 40 miles northeast of Westerly.

In 1972, Paul was admitted to the Kent County Memorial Hospital in East Greenwich, Rhode Island with a stomach ailment. After three weeks, he was released, but returned a few days later after a relapse. He died there the next day, on June 13, 1972. He was only 52 years old. He was buried at St. Stephen's Cemetery in Attleboro, Massachusetts, a few miles across the state border from Providence.

At some point, Ruthie moved 10 miles south to 29 MacArthur Drive in Warwick, Rhode Island. She was a clerk for the Warwick Foster Parents Plan from 1977 to 1987. She was living in Warwick when she died, 15 years after Paul, on November 15, 1987, at 68 years of age. She was buried with Paul at St. Stephen's Cemetery.






---

---
LEIER/NOWASKY FAMILY HISTORY