Home
---
Leier Family Chart
----------
Nowasky Family Chart
---
Leier Family History
----------
Nowasky Family History
---
Children of Charles
& Louise Nowasky
---
Children of Lawrence
& Amelia Leier
----------
Louisa & Ciro
----------
Louisa's Letters
---
Cemeteries
---
Causes of Death
---
Photos
---
Documents
---
Brooklyn Map
---
Email Me
Ruthie Hunter and "Willie"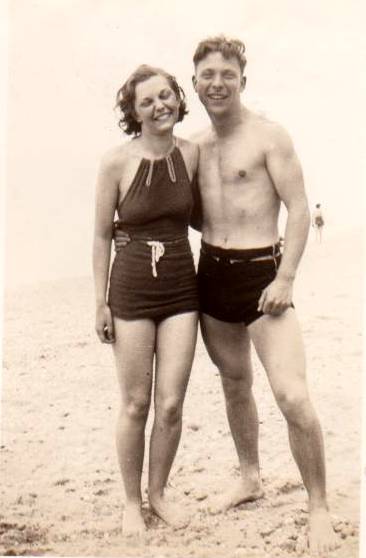 The handwritten caption on the photo says "Ruth and Willie". We have only one Ruth in the family and that is Ruthie Hunter, the daughter of Birdie Leier and Lawrence Hunter, depicted in several previous photos. We're pretty sure this is her in the photo. We have no idea who Willie is. Perhaps a boyfriend.

I am guessing this was taken around 1935 when Ruthie was 16.









---

---
LEIER/NOWASKY FAMILY HISTORY