Louisa Leier and Ciro Lanzaro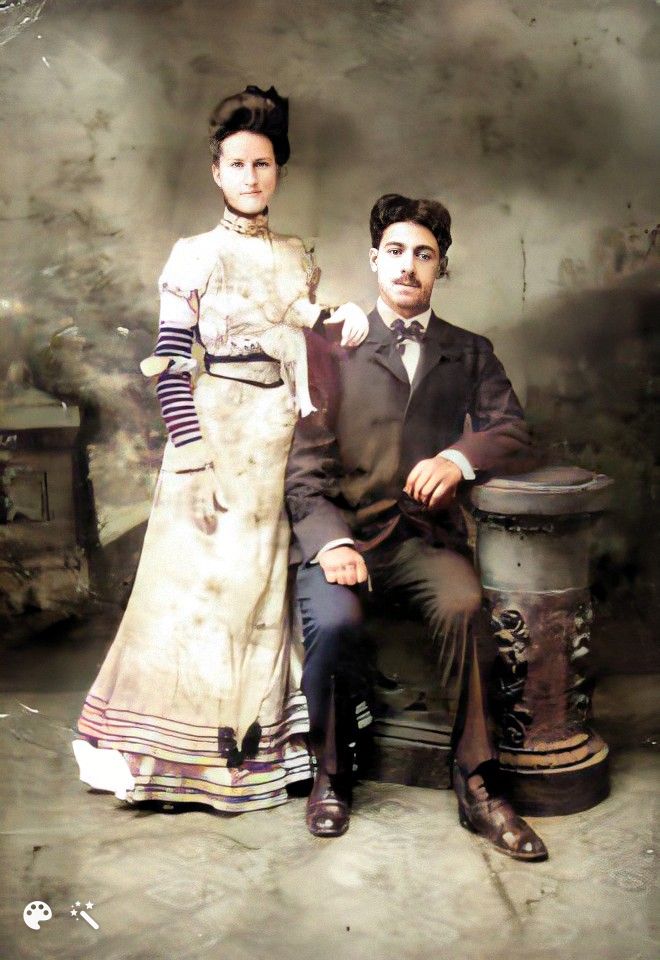 Lawrence and Amelia's first child, Louisa, was born in the Gravesend section
of Flatbush, Brooklyn on September 2, 1884. She married Ciro Lanzaro on September 27, 1903.
This is possibly their wedding photo, in which case Louisa was 19 and Ciro 21.



Note: This photo was digitally enhanced and colorized from the original using software provided by MyHeritage.com.


---

---
LEIER/NOWASKY FAMILY HISTORY