Home
---
Leier Family Chart
----------
Nowasky Family Chart
---
Leier Family History
----------
Nowasky Family History
---
Children of Charles
& Louise Nowasky
---
Children of Lawrence
& Amelia Leier
----------
Louisa & Ciro
----------
Louisa's Letters
---
Cemeteries
---
Causes of Death
---
Photos
---
Documents
---
Brooklyn Map
---
Email Me
Leier Children
Last update 2/2/2022
<!IMG class="relative" height="554" width="800" alt="Leier Children" src="leierchildren.jpg">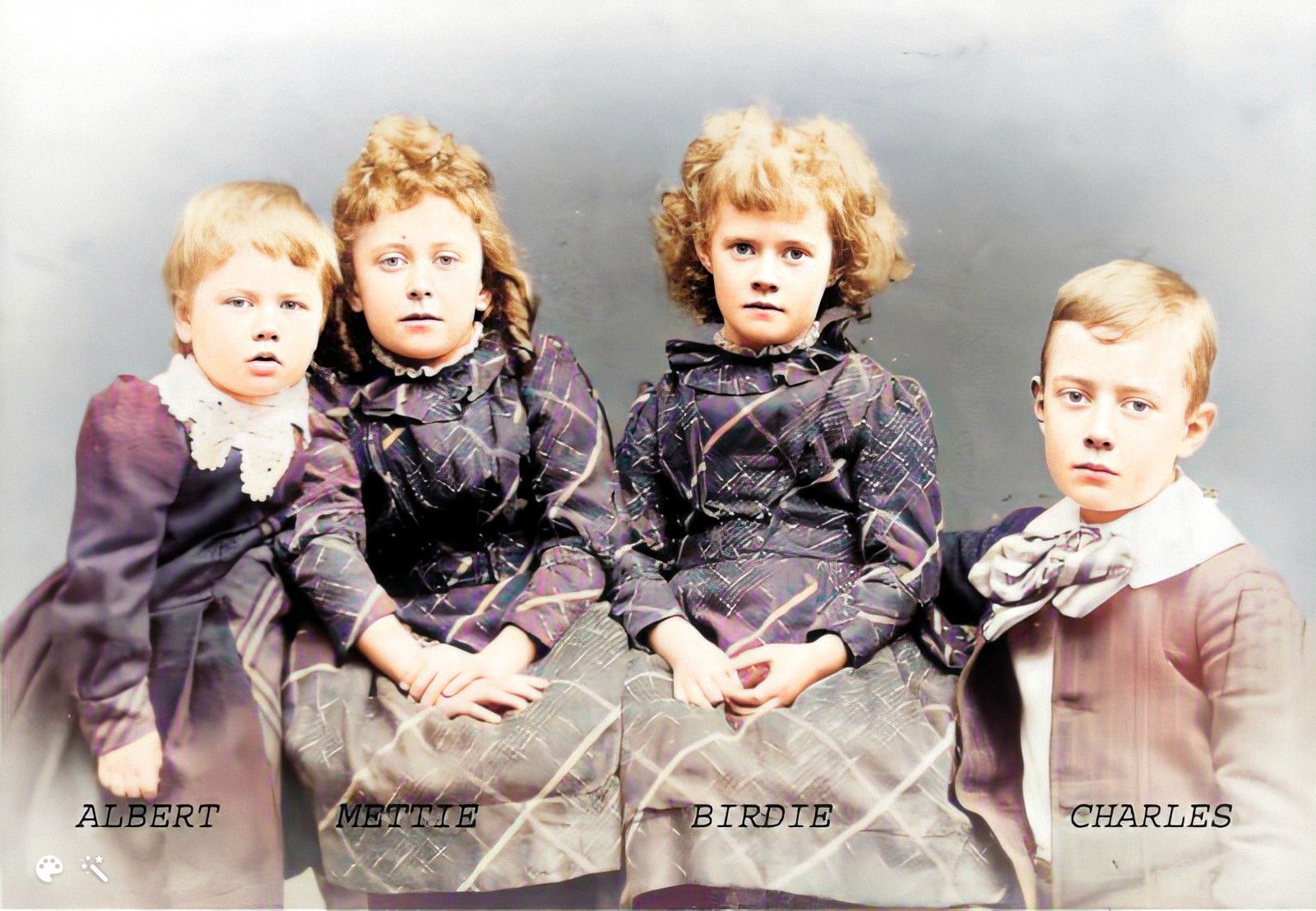 Note: Original photo enhanced using software provided by MyHeritage.com


Albert, Mettie (Amelia), Birdie (Bertha), and Charles Leier. I'm guessing the photo was taken around 1899, around the death
of their father, Lawrence Leier. This would mean that Albert is 2 years old, Mettie 10, Birdie 9, and Charles 6.

Louisa and William were older at this time, 14 and 12 respectively, but where is Minnie? She would have been 4 years old in 1899.



---

---
<!/center>

LEIER/NOWASKY FAMILY HISTORY