Home
---
Leier Family Chart
----------
Nowasky Family Chart
---
Leier Family History
----------
Nowasky Family History
---
Children of Charles
& Louise Nowasky
---
Children of Lawrence
& Amelia Leier
----------
Louisa & Ciro
----------
Louisa's Letters
---
Cemeteries
---
Causes of Death
---
Photos
---
Documents
---
Brooklyn Map
---
Email Me
Oberhausen, Germany
Last update 11/20/2022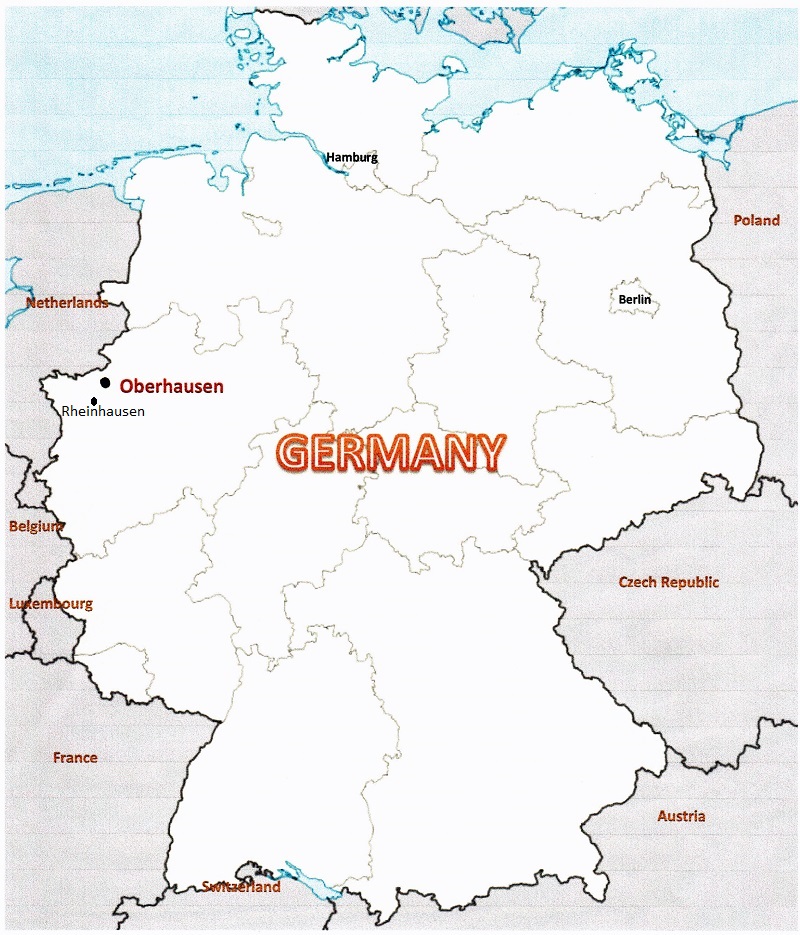 A view of Oberhausen from the top of the Gasometer landmark,
with the Rhein-Herne Canal in the center, and the narrow Emscher
River on the left. The dome-shaped building on the right is the AQUApark waterpark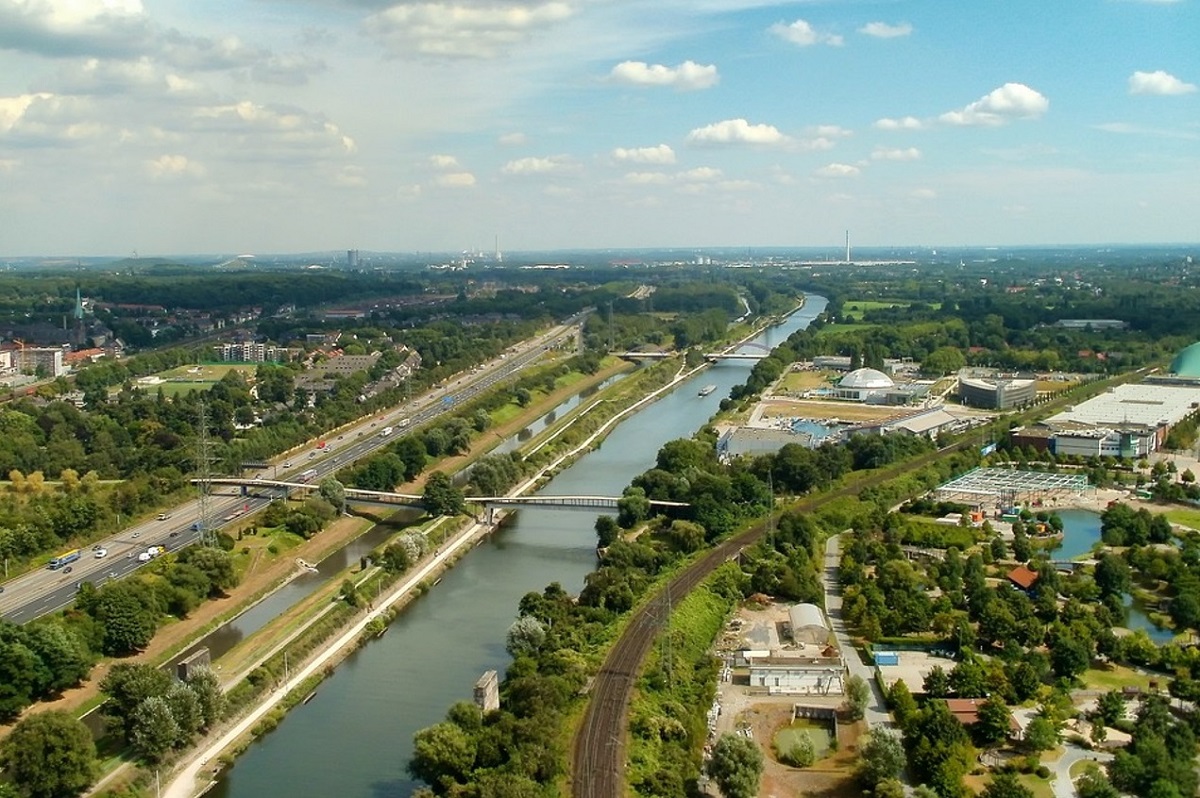 A park along the Rhein-Herne Canal with the Gasometer landmark in
the background. This is about a quarter-mile from Oberhausen Castle.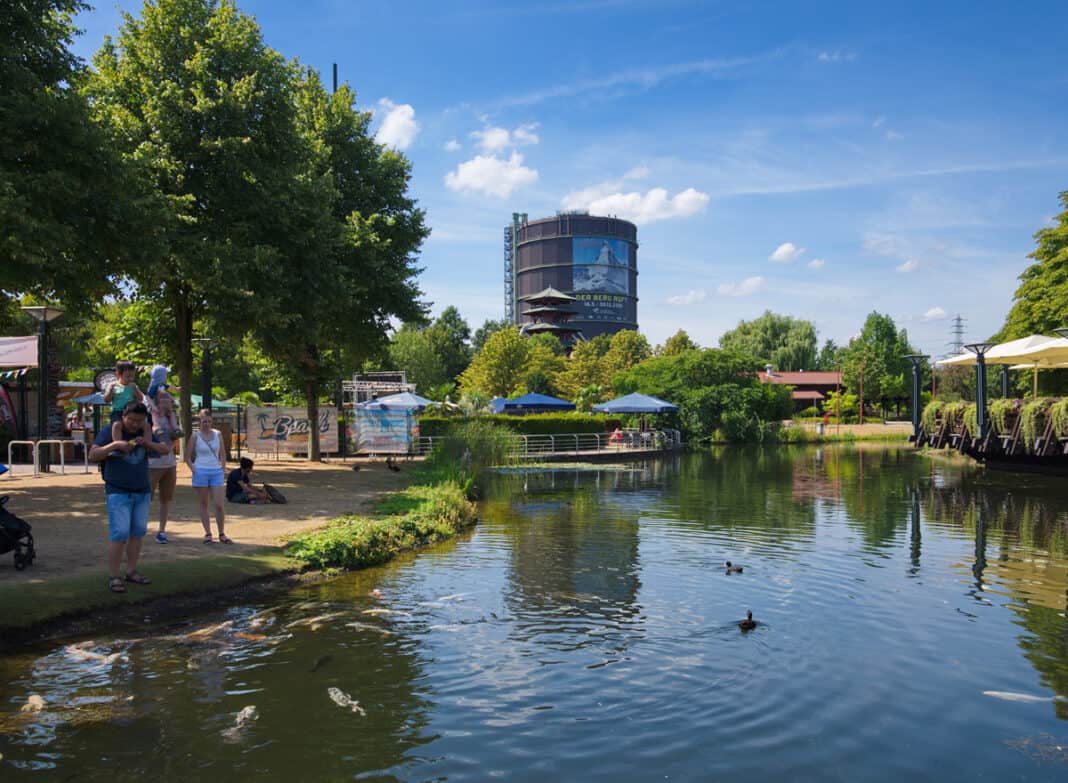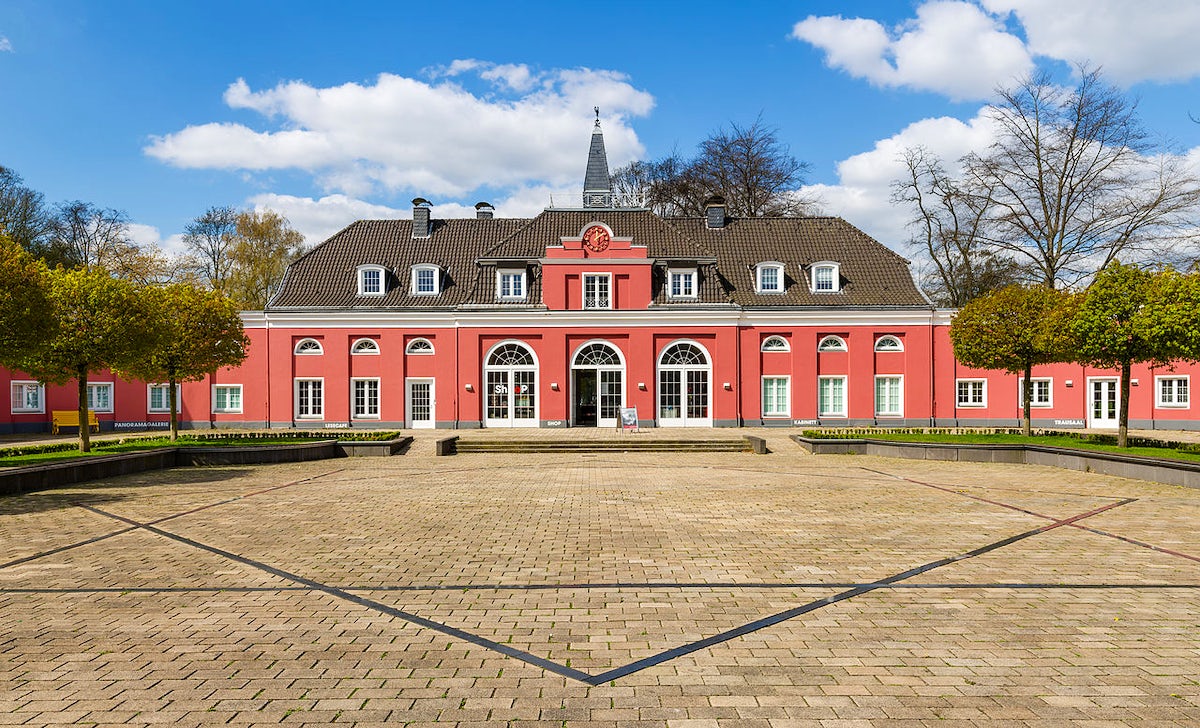 Oberhausen Castle, one of the main attractions of the German city of the same name in the castle-rich land of North Rhine-Westphalia. And it was thanks to the castle that the city built around it got its name. The building stands on the banks of the Emscher River, dividing several urban areas.

The architectural style of the castle can be called classic. Its architectural ensemble consists of a U-shaped three-story main building and two two-story outbuildings with it, as well as a small mansion on one floor with an attic (Small Castle). The latter is complemented by outbuildings. The patio was decorated in 1998 with a glass showcase.

The history of the castle dates back to the end of the 12th - early 13th century. At that time, this was the ancestral estate of the Oferhus family. Until 1615, it was also in the possession of the vassals of the Duke of Cleves of the von Hofen family, and then fell under the leadership of Konrad von Boenen. The castle, and at that time rather a fortress, was an important strategic point of the Eighty Years War, although afterwards it remained in a very plundered and deplorable state.

At the end of the 18th century, the owners of the castle chose another place for their residence, and Oferhus finally falls into disrepair. And in 1806, Count Maximilian Friedrich von Westerholt-Husenberg, who settled here, considered the old castle inappropriate to its high status, orders to build a new one in almost the same place, just 200 meters north-west of the old ruins.

It was this new castle that was named Oberhausen. An English-style park was laid out near it. In general, the new castle was completed by 1821. However, they did not begin to live in it. Since 1891, the premises began to be leased, and then came into the possession of the city municipality. The Second World War destroyed part of the buildings again, and in 1947 a major restoration began, which lasted until 1960.








---

---
LEIER/NOWASKY FAMILY HISTORY