William Leier's World War I and II Draft Registration Cards
World War I Draft Registration Card C - 12 September 1918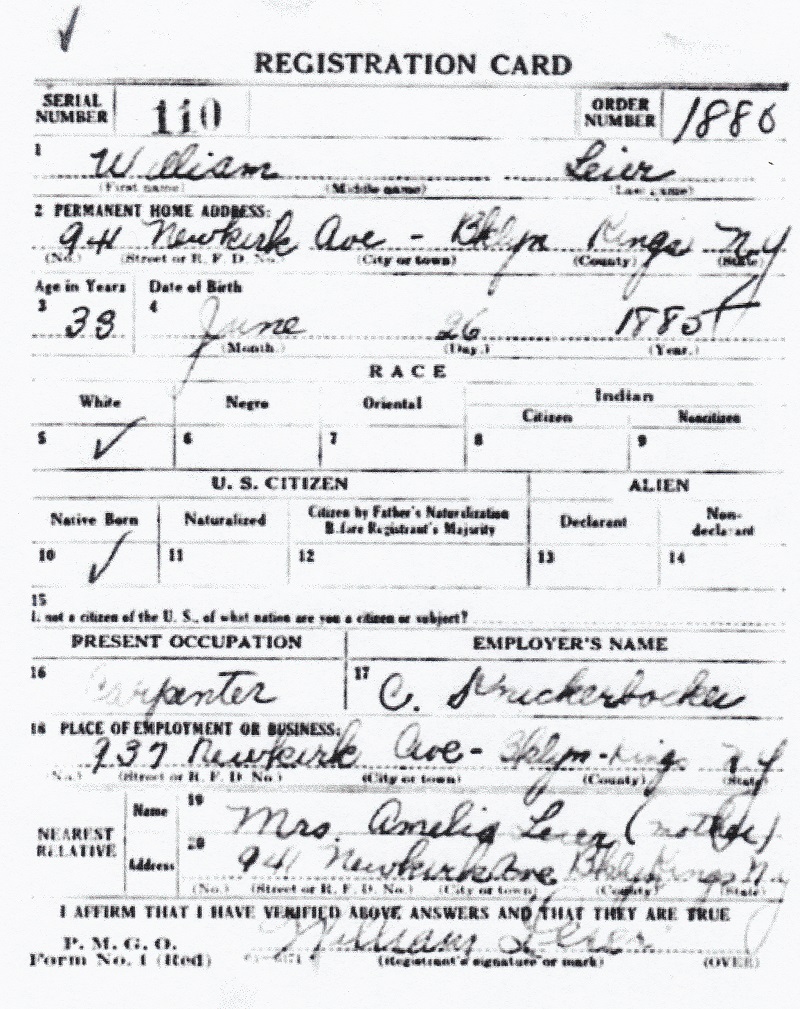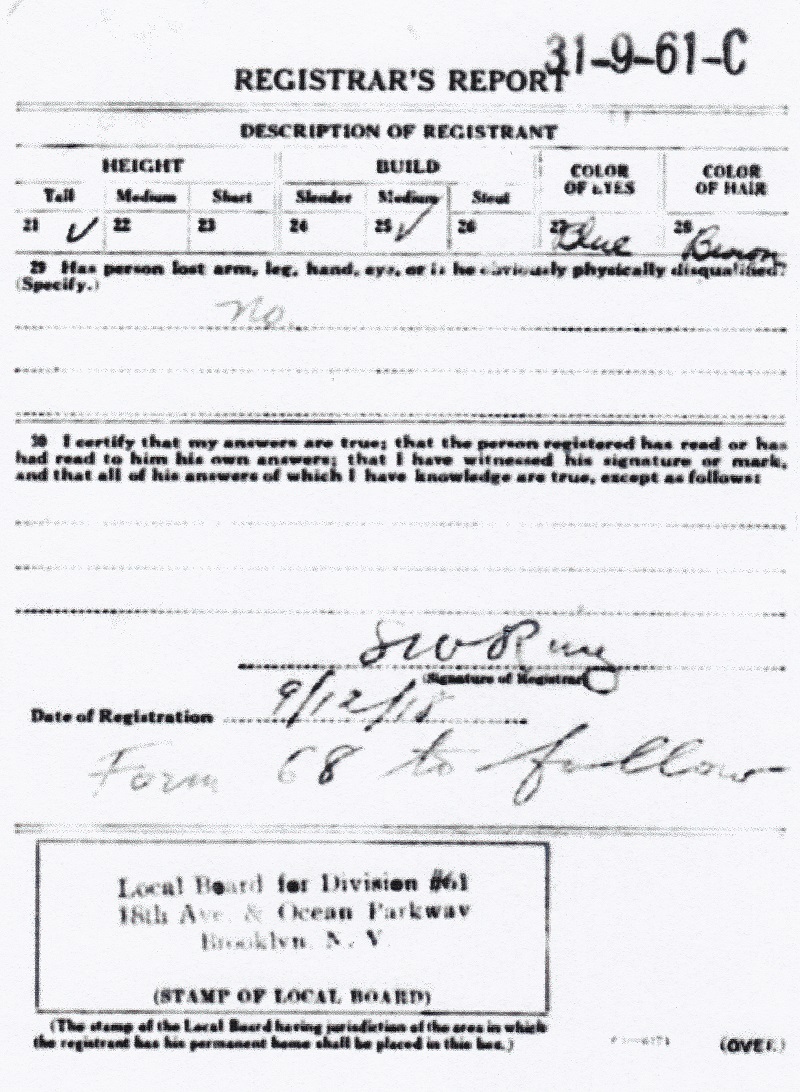 Name: William Leier

Address: 941 Newkirk Ave, Brooklyn, Kings, NY

Age: 33 years

Date of birth: June 26, 1885

Native born U.S. Citizen

Occupation: Carpenter for C. Knickerbocker, 737 Newkirk Ave., Brooklyn, Kings, NY

Height: Tall; Build: Medium; Color of Eyes: Blue; Color of Hair: Brown


---
World War II Draft Registration Card April 27, 1942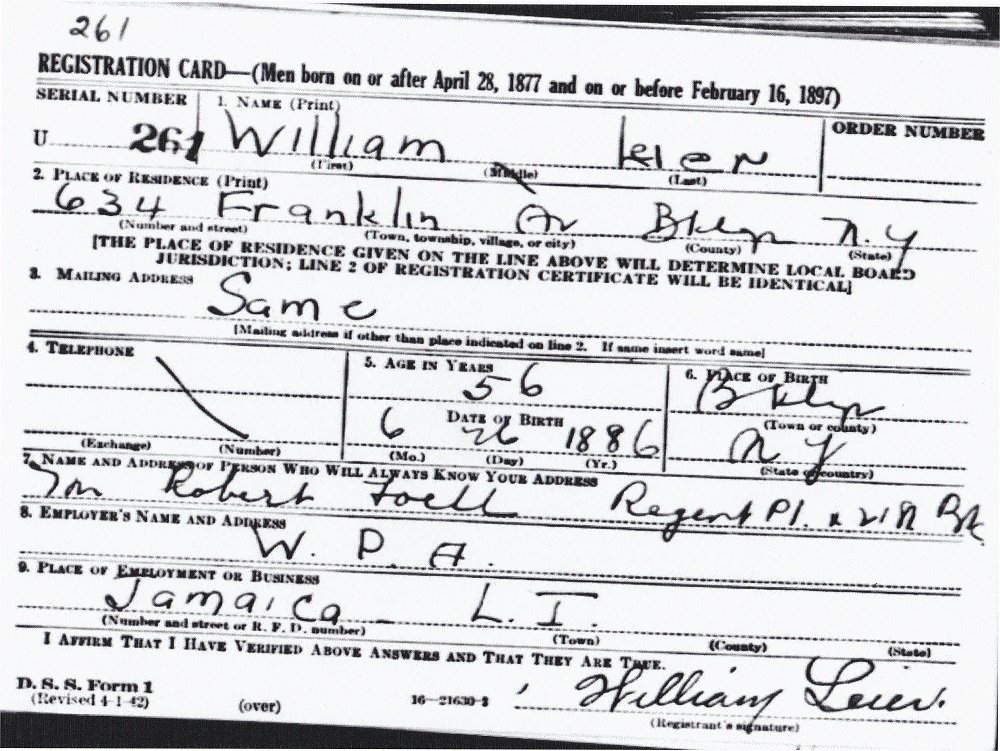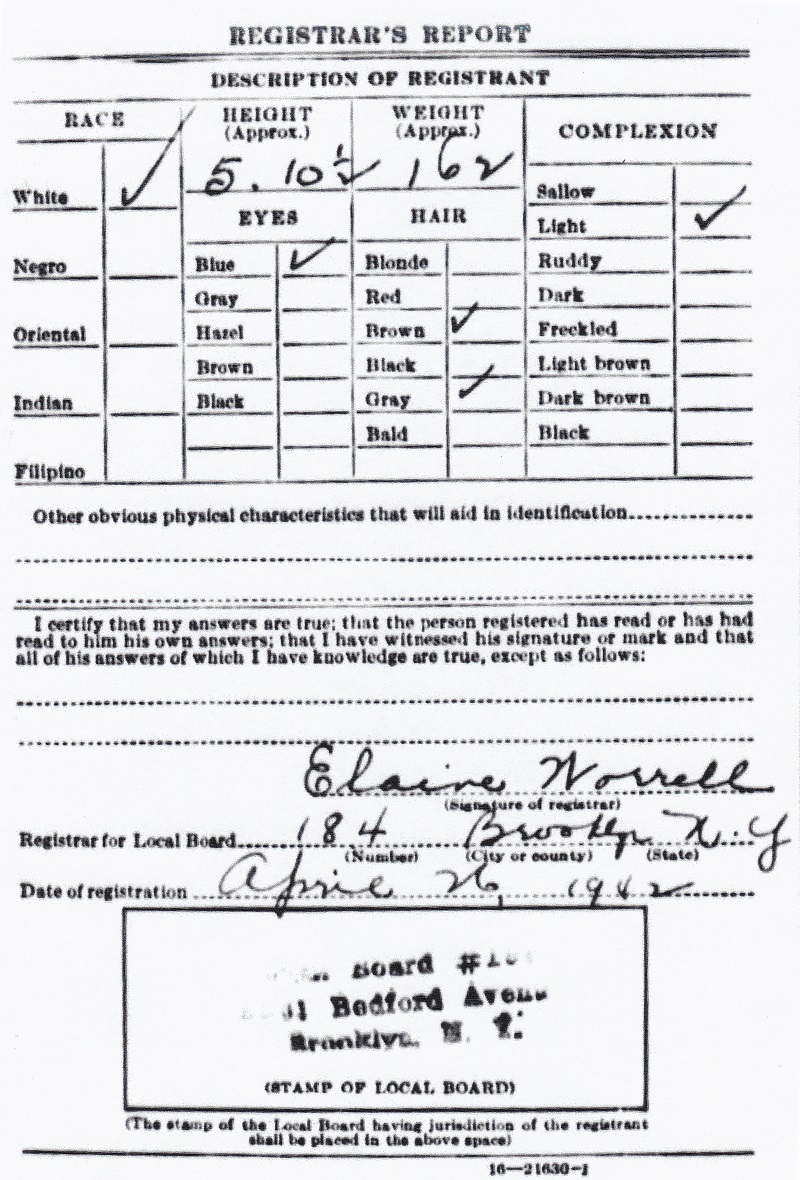 Name: William Leier

Address: 634 Franklin Ave, Brooklyn, NY

Age: 56 years

Date of birth: June 26, 1886

Place of birth: Brooklyn

Name of person who will always know your address: Mr. Robert Foell

Employer's name: W. P. A., Jamaica, L.I.


On the WW-I card he said his year of birth was 1885. Here he says it's 1886. Robert Foell was his wife's brother. His wife, Lillian, spelled her maiden name "Fall" while her brother uses the original German spelling. W.P.A. was the Works Projects Administration (WPA), a work relief program funded by Congress that provided jobs and income to the unemployed during the Great Depression.
---
---

---
LEIER/NOWASKY FAMILY HISTORY