Marie Barbara Crowell Marriage Records and Certificates

Marie was born January 12, 1925, the daughter of Marie Nowasky (1904-1985) and Elisha Crowell. By 1942, daughter Marie somehow ended up in Alabama. On June 6, 1942, when she was 17 years old, she married Charles Kaplan. Charles was a soldier based at Fort Benning in Georgia, which is just a few miles across the border (the Chattahoochee River) from the location of the marriage in Phenix City, Alabama. Marie's year of birth and age on the document are incorrect. Perhaps she needed to be older than 17 to be married in Alabama without her parents' consent.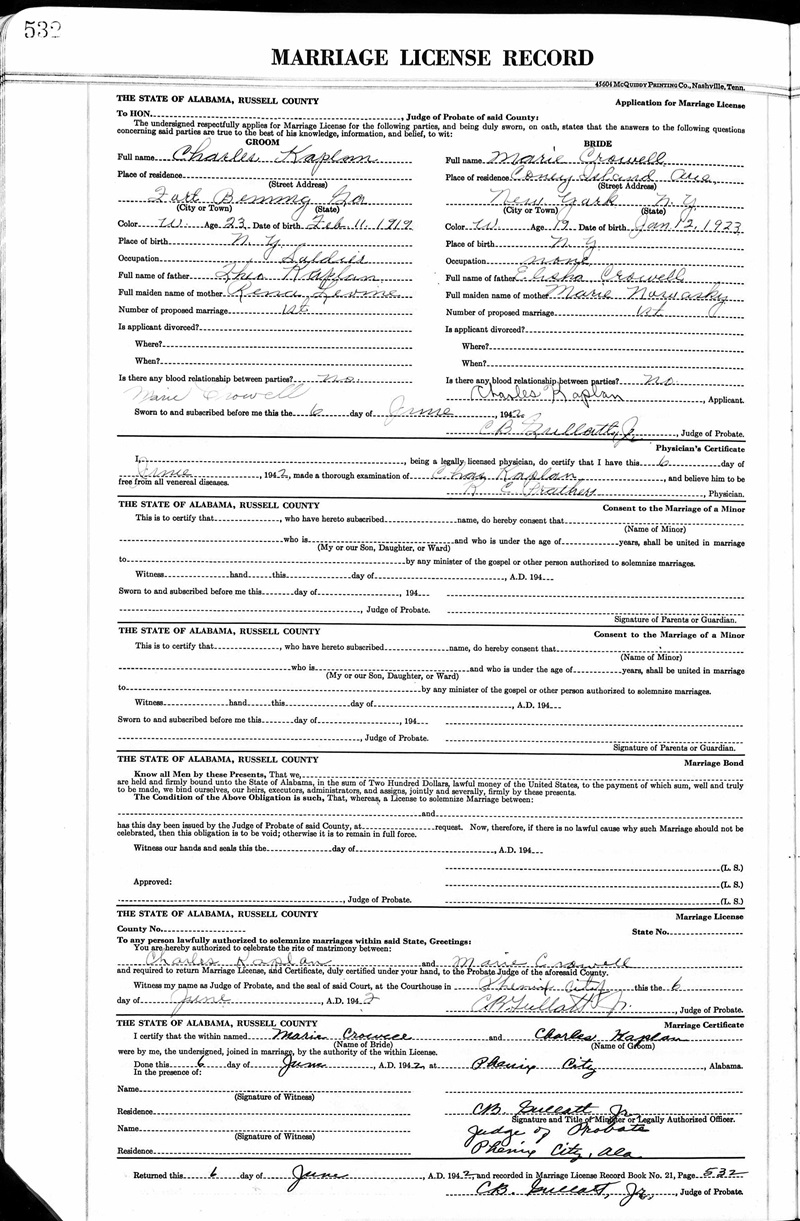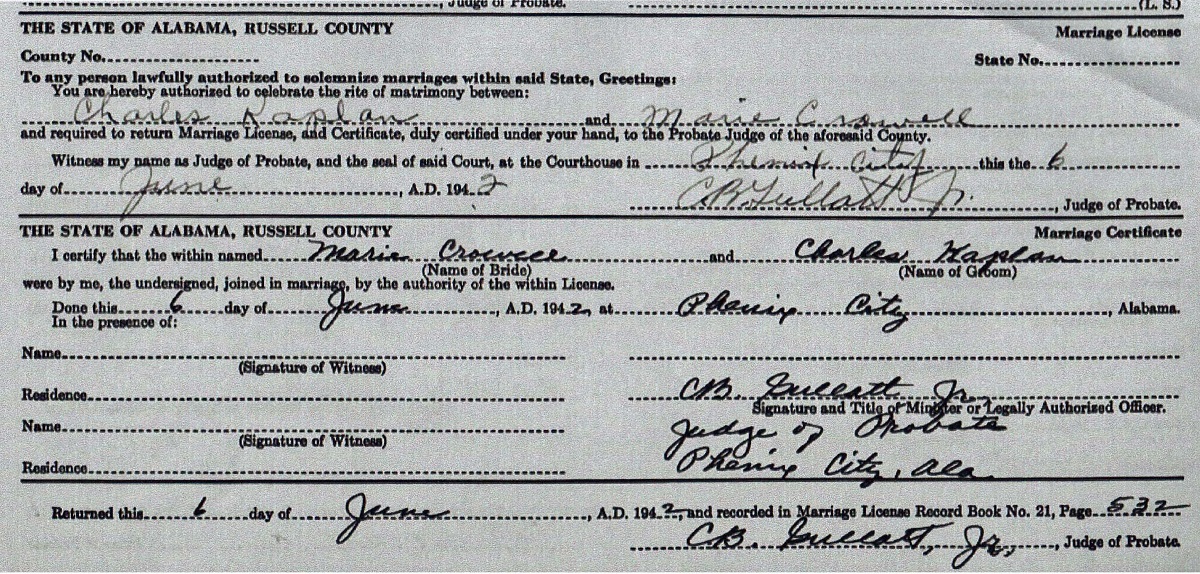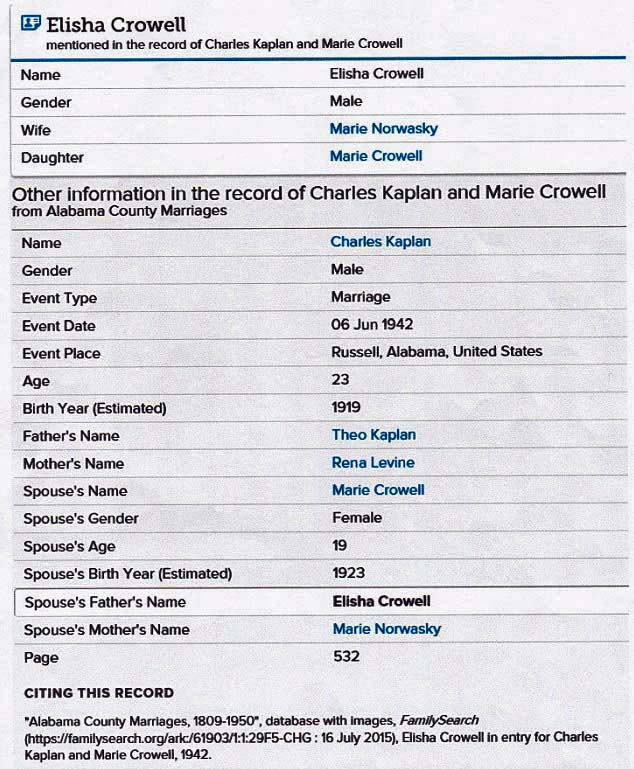 At some point, Marie and Charles divorced. Eventually, Marie moved back with her grandmother Barbara at 683 Coney Island Avenue in Brooklyn. On September 12, 1955 Marie married Joseph Guarino. Although they both lived and worked in New York, the marriage took place at the Evangelical United Bretheren Church in Arlington, Virginia.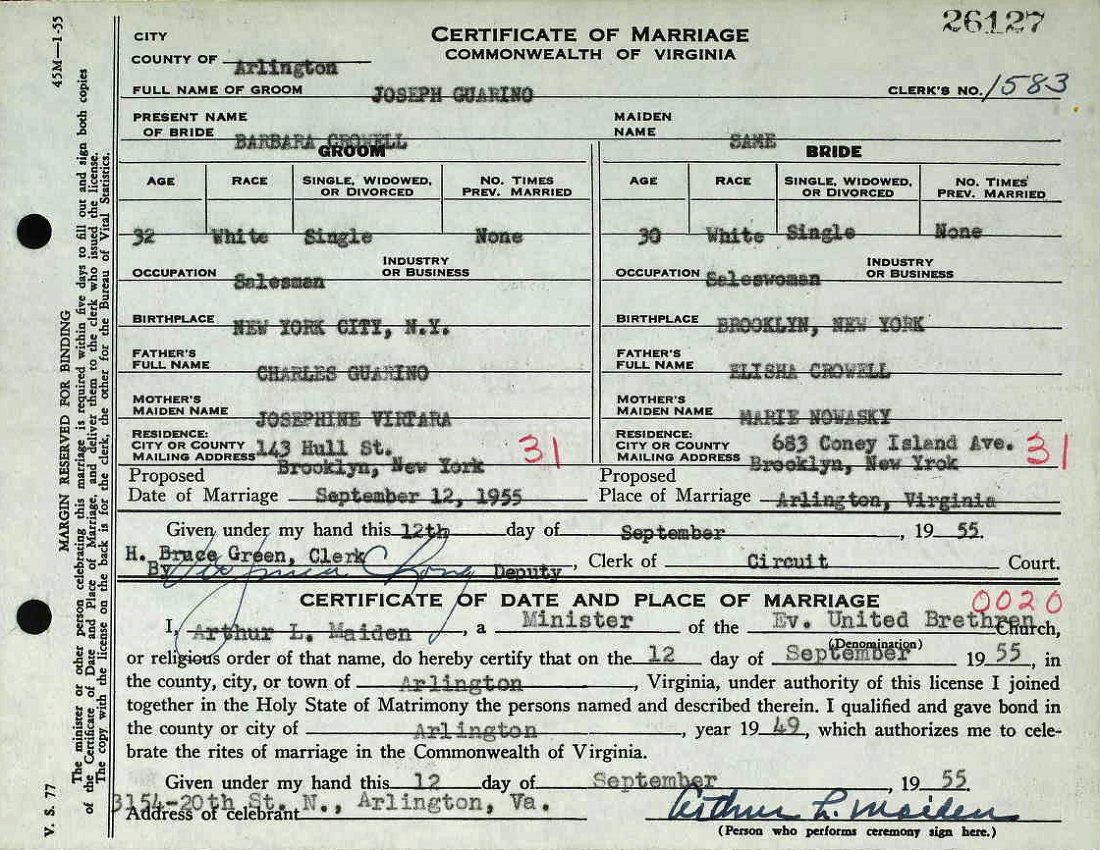 ---
---
---

---
LEIER/NOWASKY FAMILY HISTORY