James Crowell Marriages

James married Mabel Mead in Brooklyn on September 17, 1906.
James was born in Brooklyn on July 26, 1888. Mabel was born in Brooklyn on June 8, 1889.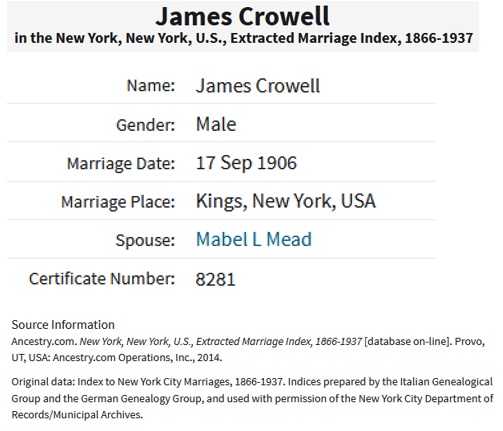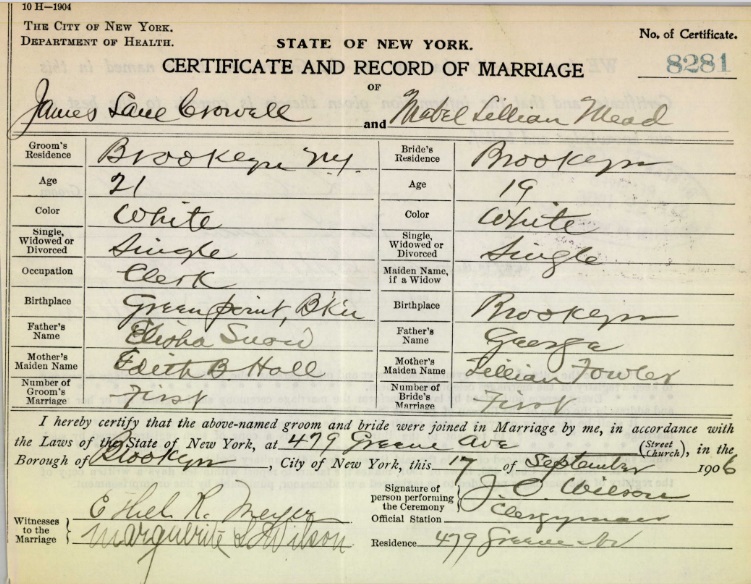 At some point, James and Mabel divorced.

James married Viola Irvine Dawson in Cherry Plain, New York on July 24, 1964.
Viola was born February 26, 1898. She was 66 years old and
James was two days shy of his 76th birthday when they married.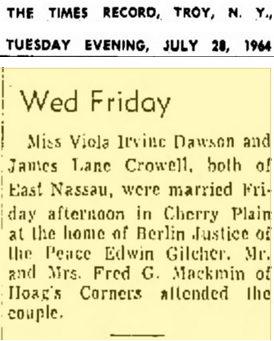 ---

---
LEIER/NOWASKY FAMILY HISTORY