Home
---
Leier Family Chart
----------
Nowasky Family Chart
---
Leier Family History
----------
Nowasky Family History
---
Children of Charles
& Louise Nowasky
---
Children of Lawrence
& Amelia Leier
----------
Louisa & Ciro
----------
Louisa's Letters
---
Cemeteries
---
Causes of Death
---
Photos
---
Documents
---
Brooklyn Map
---
Email Me
Birdie and Jack Kazalski
Last update 2/4/2022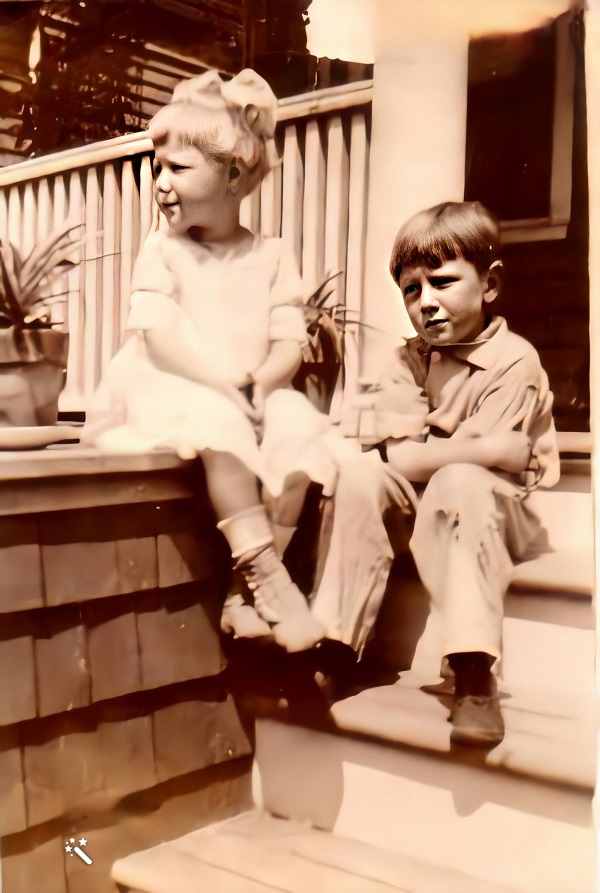 This is a different Birdie. This one is Bertha (Birdie) Kazalski, daughter of Mettie and John Kazalski.
Jack is her brother. Jack was born in 1910 and Birdie in 1912.

I'm fairly certain the photo was taken on the porch of Amelia Leier's house at 941 Newkirk Avenue.





Note: This photo has been digitally enhanced from the original by software provided by MyHeritage.com.





---

---
LEIER/NOWASKY FAMILY HISTORY