Amelia Nowasky and Lawrence Leier
Circa 1883
Last update 2/2/2022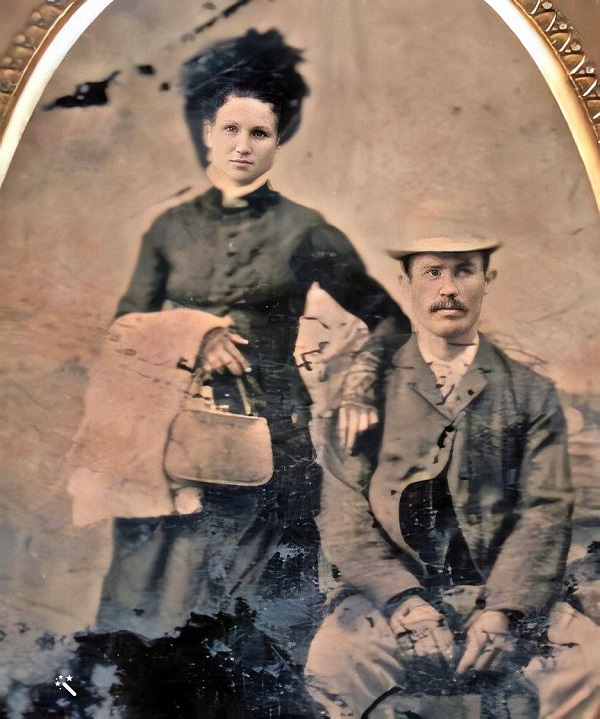 Note: Original photo enhanced using software provided by MyHeritage.com

This could be their wedding photo. In which case, Amelia would be 19 and Lawrence 21.
They were married in Brooklyn on September 9, 1883. Their children were Louisa (1884),
William (1885), Amelia "Mettie" (1889), Bertha "Birdie" (1890), Charles (1892), Minnie (1895),
and Albert (1897). There were also two babies who died in their first year: Emma (1891) and Annie (1896).

---

---
LEIER/NOWASKY FAMILY HISTORY