941 Newkirk Avenue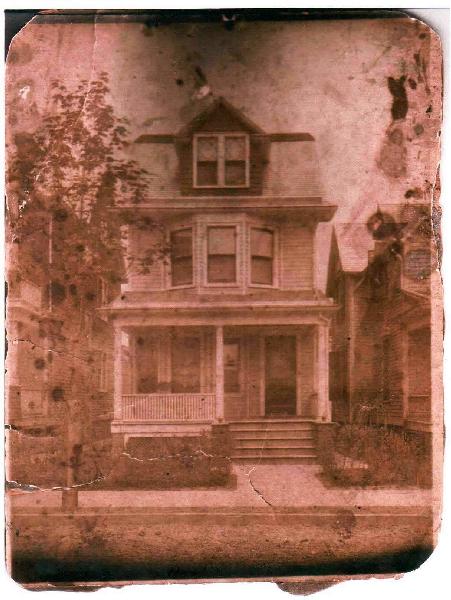 This was the home of Amelia Leier and her children from about 1901 to the early 1930's. It is located in the Parkville section of the town of Flatbush in the borough of Brooklyn. When my grandmother, Louisa Leier Lanzaro, was born in 1884, Parkville was known as Greenfield.

I'm not sure how Amelia was able to afford this house. It was built in 1901 and it appears she was the original owner. Her husband, Lawrence Leier, died in 1899, leaving Amelia struggling to support herself and her 7 children by taking in and doing the laundry of other people in the neighborhood.

It's a 3-story, 1,565 square-foot, single-family, 8 room (5 bedrooms) house with front and back porches, and a fireplace. According to zillow.com, it went on the market in 2009, listing for $564,500, and sold within one month for $679,999.

This is a very old photograph. I have no idea what the date might be, but it certainly predates the 1940 tax map photo and the circa 1925 one.

In 1901, the neighborhood was predominately Irish-American, Italian-American and Jewish. Today it is primarily Afro-American and West Indian, with a large influx of immigrants from Haiti.







---

---
LEIER/NOWASKY FAMILY HISTORY